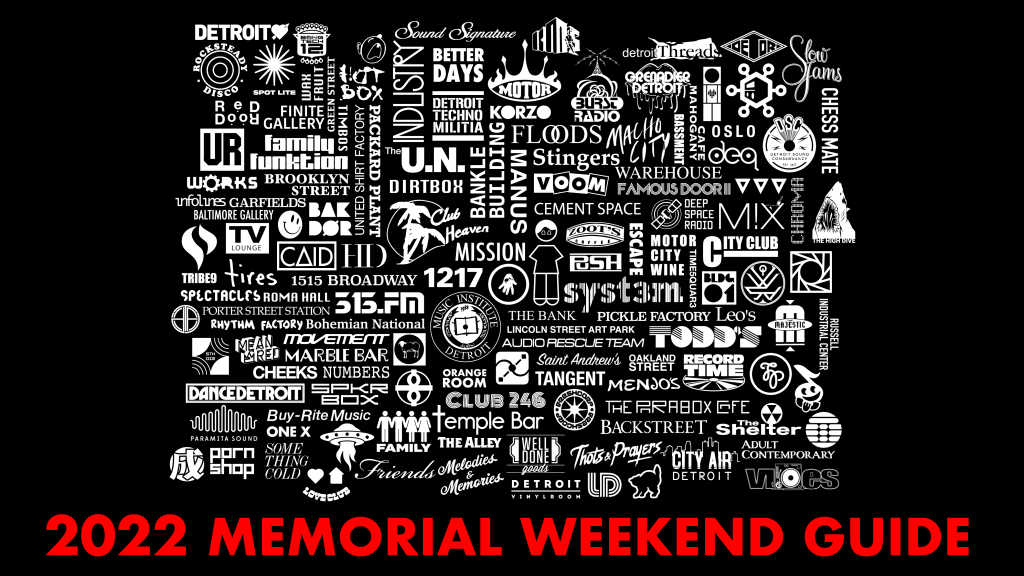 Brought to you by Detroit Electronic Quarterly and The Detroit I Love
---
SECTIONS : EVENTS : NEIGHBORHOODS : ARTICLES
The fabric of Detroit's electronic music culture has been a powerful force that over the years, and through challenging moments, has provided many of us with a place to escape, whether it be in the music, the party, the friendships. When putting together the artwork for this year's cover, we wanted to feature the clubs, promoters, and spaces that built the foundation of this community, and those that are continuing the tradition of creating experiences that can only grow here.

This has been a monumental task.

When researching a project like this the desire to include everyone and every place has been
overwhelming. We have realized the incredible amount of people, creativity, and energy that is Detroit, that has brought us to this moment, and will continue to perfect what defines our scene. The image can not possibly be complete, it will forever be expanding, and for those we didn't include, it is not because your contribution is forgotten, it is because our memory is imperfect.

Make it a great week and dance your ass off!
Our curated list of events happening around Detroit during the weekend. We continually update this list with venue changes, sold out status, and last minute additions so be sure to check back before you go out.
Explore Events →
We've selected our favorite places to eat, drink, shop, and more in Detroit's neighborhoods. Experience the Detroit we love while you are in town. We have tried to notate places that have not opened back up yet, but may have missed a few. Be sure to check before you go.
Explore Neighborhoods →
We will be publishing interviews and articles throughout the week starting off with a feature on 1515 Broadway.
Edited by Vince Patricola and Steven Reaume.
Make it a great weekend and dance your ass off.