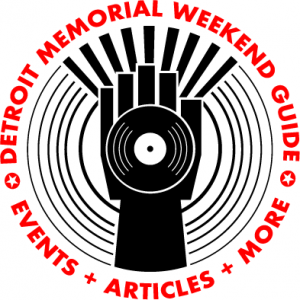 Brought to you by Detroit Electronic Quarterly and The Detroit I Love
---
SECTIONS : EVENTS : NEIGHBORHOODS
ARTICLES
by Steven Reaume
Tim Price's passion for fashion, music, art, and film has taken him from his hometown of Saginaw to Detroit, New York, Berlin, and beyond.
by Steven Reaume
Over the past year many Detroit DJs and promoters have migrated from the dance floor to the computer screen embracing a new, and for a time, necessary outlet to perform and reach their fans.
by Steven Reaume
Andrea Kalajian is a natural behind the decks and out front curating and promoting events. She has an innate ability to know what makes a crowd happy and is continuing to soak up all that Detroit has to offer up-and-coming talent.