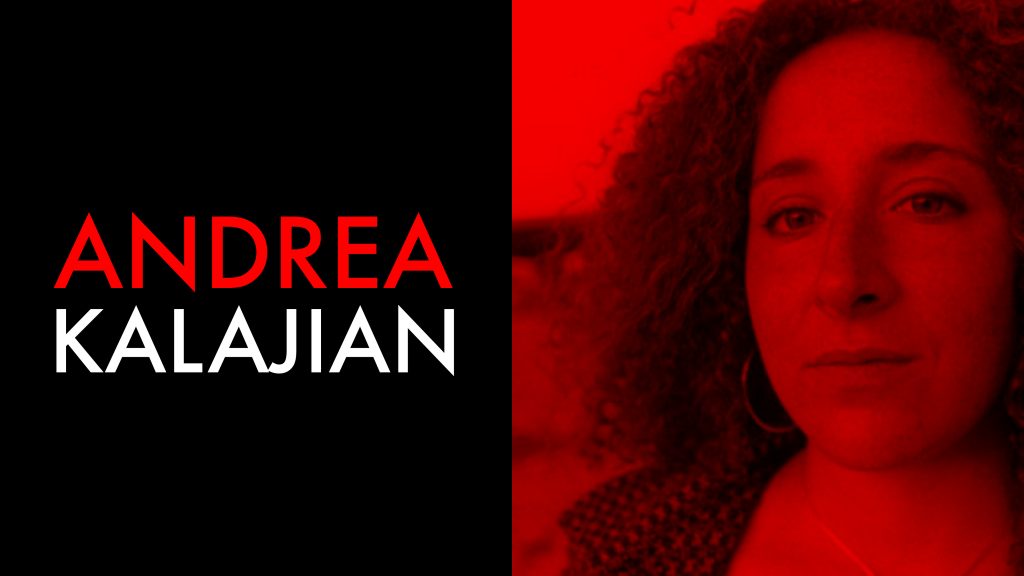 There is a distinctly Detroit esthetic that grows inside the creative culture in Detroit. There is also an academic aspect to it. When you grow up here, migrate here, you are surrounding yourself with decades of innovators, you have the opportunity to be lectured on the dance floor by the best DJs in the world, you have the freedom and the opportunity to create.
Andrea Kalajian is diving head first into the education and opportunities that the scene here offers her. She spent her college years in Oakland California studying art, painting murals, street art, and commissions. While in California she spent her free time going to renegade parties and clubs like the iconic STUD in San Francisco.
"I really love dancing and music."
Andrea moved back to her home state of Michigan and settled in Detroit in 2017. She became friends with John Auler and Hunter Waak, who showed her and her brother, Adam Kalajian, the basics of DJing and also introduced them to open decks at The High Dive. From there the siblings were inspired to explore electronic music as a career. Transitioning into a music career seemed natural to Andrea. "I feel like music is another form of (the art I was doing) but it's more interactive, it affects people, makes them want to move". They practiced at home with a controller and at The High Dive's open decks nights. "Detroit's a fertile ground for growing something creative". She found that people in Detroit are willing to give new DJs a chance. Open Deck night was the perfect platform to play in front of people and make connections.
"Being one of the party-goers and dancing is my number one love. Someone playing an awesome track and flowing through another one, it was just seamless, I didn't want to leave the dance floor. That is the most inspiring thing to me. That is what I want to channel in my sets."
Andrea's sets range in style from house to techno, often integrating an indie dance electro vibe. "If someone is playing hard techno before me and I don't see people responding to it, I might bring it down a bit to something more groovy." She played piano and clarinet when younger and says that "DJing is a different form of that because you get to play other people's music but create your own music layering it."
Chris Macon soon invited Andrea and her brother to join 5th Dimension, a Detroit record label and DJ collective along with other members Glen Kirlin, Calum Bryans, and Jan Bern. The 5th Dimension crew pooled resources and started throwing more and larger events. Then the pandemic hit. 5th Dimension didn't stop though. With the blessing of the city, they kept events alive inside the new guidelines, throwing regular events outside at Valade Pak, grateful they were able to find a way to keep it going.
"We were out in the snow playing music…People still came."
Andrea and 5th Dimension have emerged stronger than ever producing several events a week in various venues such as The High Dive, Dequindre Cut, and Tangent Gallery. "It's good to interact again and see faces". They plan to keep expanding and growing with record releases, events, and more going forward. For herself, she is trying to juggle promoting and producing, investing in equipment for her studio, and connecting with vocalists for future releases. She will be playing her first festival out of state in Ohio in August.
You can catch Andrea and the 5th Dimension crew at their events in the High Dive this weekend. On Saturday they are presenting Heater with special guests T.Linder and Seoul. At Sunday's Mod-u-late they will be joined by Dru Ruiz, The AM, Jitter, Yosua, Rirkin, Kyle Dal, VSRL, Megatronix, and Zen Zero.
Andrea Kalajian is a natural behind the decks and out front curating and promoting events. She has an innate ability to know what makes a crowd happy and is continuing to soak up all that Detroit has to offer up-and-coming talent. I look forward to watching her and the 5th Dimension crew grow and evolve.
"It's a good party if you don't want to leave until the music ends."
For more information on Andrea got to: https://linktr.ee/andrea.kalajian