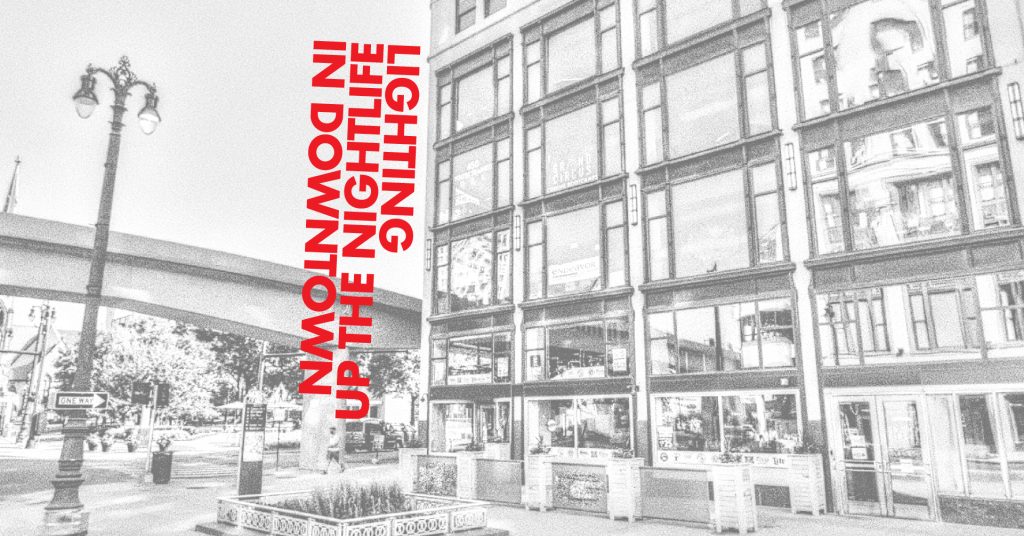 It's been a long time since Detroit has had a new queer club. Robert Guzman is creating just that in the middle of Downtown with Flaming Embers. His experiences from traveling to San Fransisco, New York, Chicago, and beyond has influenced and inspired him to build a new kind of space.
When he first moved to Detroit in the early 90s there were a lot of gay clubs. Robert wants the new generation to have a place to go to, to call their own. "I like to think of it as inclusive, it's queer programming, but I want everyone to feel welcome. I want our community to have a space that is designed for them."
"The idea of queer is a huge expanding bubble, that speaks to a lot of people. I want to create something that everyone that has a desire to be themselves can let their guard down". Robert believes that a club is defined by not only the music but the staff, the environment, and the entire experience. He wants a place where everyone feels comfortable, that doesn't single out anyone. Opening a club that is different from every place in Detroit for him adds a flavor, he believes our city should not be defined singularly.
"I want a bigger city vibe here, I love the contrast of being next to straight bars. Walking club to club, you get a different experience. I want that for Detroit". The fun part for him is creating something that presents the vast range of talent Detroit offers. There will be nights that have an ambient chill room, and nights with string quartets, drag shows, and techno in the basement.
"I encourage everyone to show up and represent who they are. We are a very creative community. I want people to come out and make a fashion statement, feel safe, and connect." He went out to Mexican dances as a kid with his mom, and he never stopped going out. Over the years he learned, made mistakes, he saw the culture and how it evolves. The way people acted in the 90s when he went to raves is very different from how they act now, but the evolving trends, of the congregation, of sharing through technology is an opportunity for him to go in new directions.
He wants to focus on the queer community in a way that other spaces haven't. Create a club that welcomes those who have been marginalized, a space that doesn't define anyone by skin tone, sexual preference, or ideology. A place to call home. A place to make mistakes and not be judged. It's vital to highlight the diversity of our community for him, let it speak to him, and tell him what they need.
"I want to facilitate and give a home for parts of our community that don't have a social environment where they belong. I want Flaming Embers to be the supermarket we need that you find what you need." He believes that he can create a place that always offers something different every time you come.
Robert loves watching his guests be a part of a unified experience, on the dance floor, coming together through music. He wants his club to be like an art show. Everyone participates differently, are inspired, and view the world around them in a new way.
"We all want to dance, live in the movement. In the motion, people feels connected."