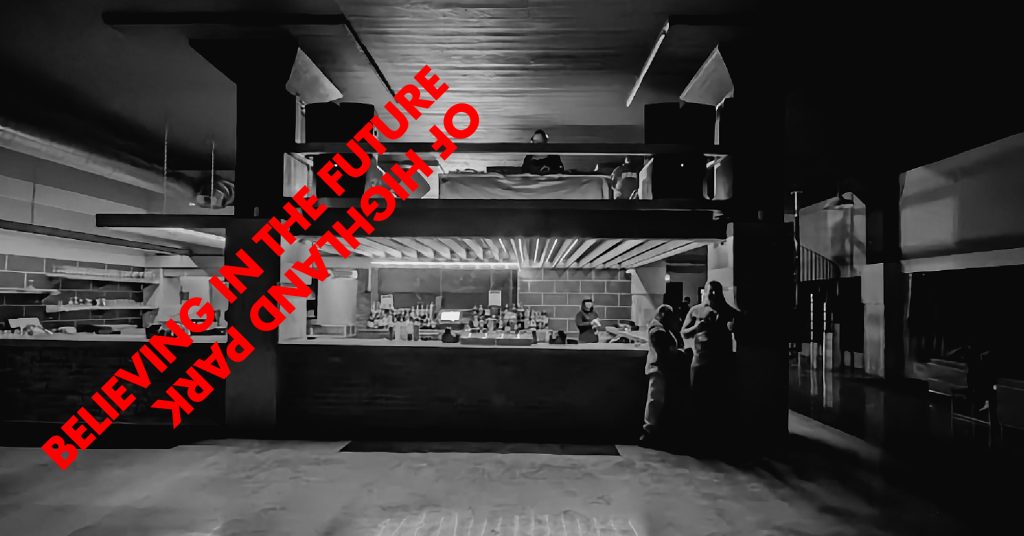 Highland Park is an enclave surrounded by the City of Detroit. Some people want to revitalize and create something new in the city, creating a community that reflects the parts of Detroit that surround them. Palmer Park to the north was once a gay neighborhood, Detroit to the West, was and is the home of the University of Detroit, and the South and east are prominently African American neighborhoods.

Tuxedo Bar opened in Highland Park this January. The owners have been investing in properties there for a decade. They have the vision to bring back energy to the city that defined what it was in the past and include the diversity of the city that surrounds them. Manager Teshia was born and raised there, for five years she has operated Cakes & Shakes in the city. Their vision is to create a club that is something special, a place that brings people to the city. The goal is to program an expansive schedule of events that includes live music, DJs, comedy, and more. There is no limit to the kinds of events they schedule. They want techno, jazz, R&B, house music, comedy…Tuxedo is a canvas for creatives from all genres to share what they do. "We want Tuxedo to be a place for everyone."

Getting people used to coming to Highland Park has been a challenge for them, but their passion and commitment can change that. The club is in what was once a storage facility that they have completely renovated into a very unique and special place. They want to organically grow, and let the community define them. They want to be a place that gives opportunities to people that haven't had a chance to create something new. "We want to be the whole package, a place where new talent can create events."

Tuxedo's goal is to welcome everyone. It is unique in a way that other clubs aren't because they want to welcome people to define what they are. "I want Tuxedo to be a place where anyone can show off their creative side." They want to be a space where artists shine, and where people feel safe. A diverse group of people have started to move to Highland Park, and Tuxedo wants to reflect that. It is the kind of space that can spark the transformation that is needed for the city.